Contact Information
Phone Number: (628) 206-5232
E-mail: [email protected]
Hours
Monday - Friday from 9:30am - 5:30pm
Location
UCSF, ZSFG Campus
1001 Potrero Ave, Building 100, Room 310,
San Francisco, CA 94110
Intersection of 22nd Street and San Bruno Ave.
For deliveries, contact the lab before shipments are made.
Map and Driving Directions

Driving and Ride Share Directions
Set your location to:
22nd St and San Bruno Ave, 
San Francisco, CA 94110
Carr Auditorium; Building 3
Zuckerberg San Francisco General Hospital
UCSF Shuttle
UCSF employees and visitors can take the free shuttle to ZSFG.
The most direct shuttle from the main UCSF campuses are listed below: 
The shuttle drops off at 23rd St and Utah St.
Parnassus to Zuckerberg SF General: BLUE Shuttle
Mission Bay to Zuckerberg SF General: GOLD Shuttle
Additional UCSF shuttle information is linked here
How to Find Us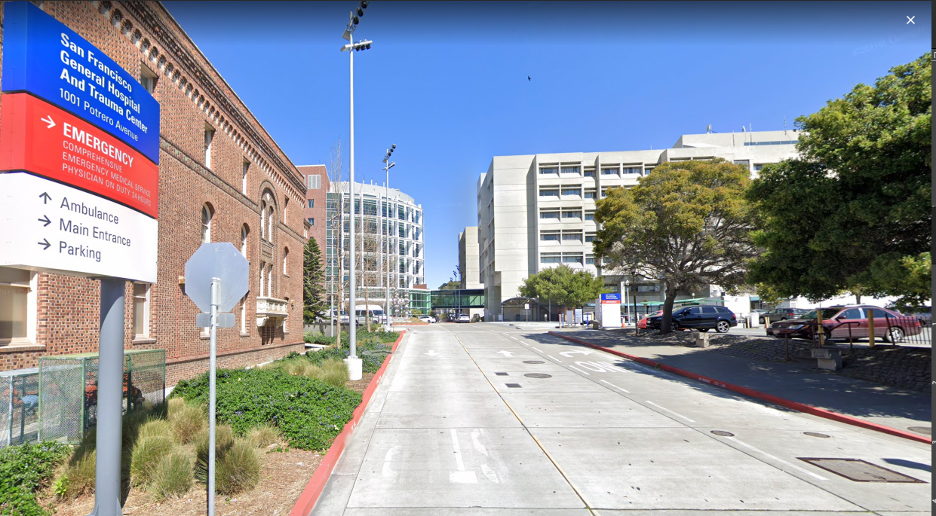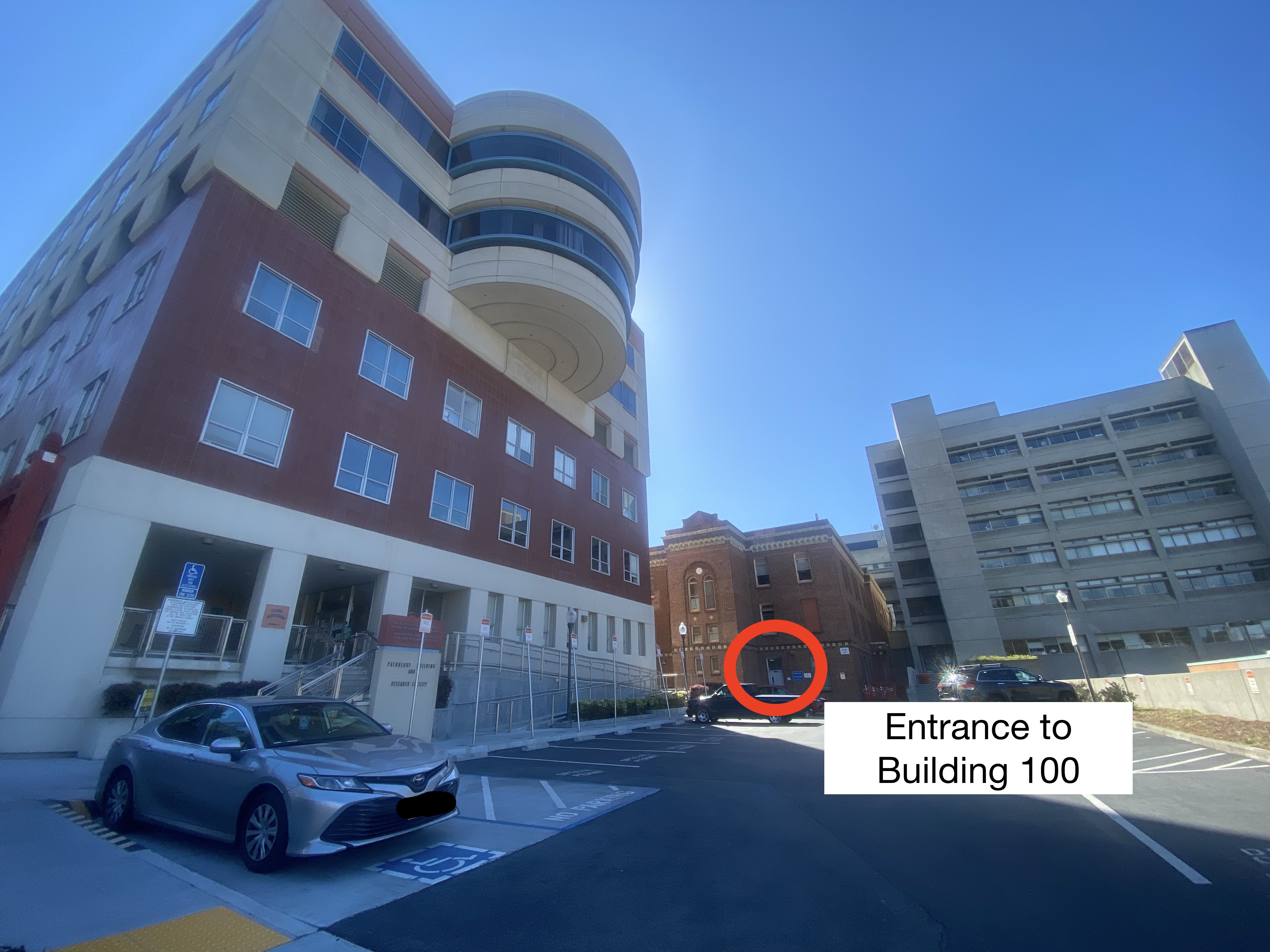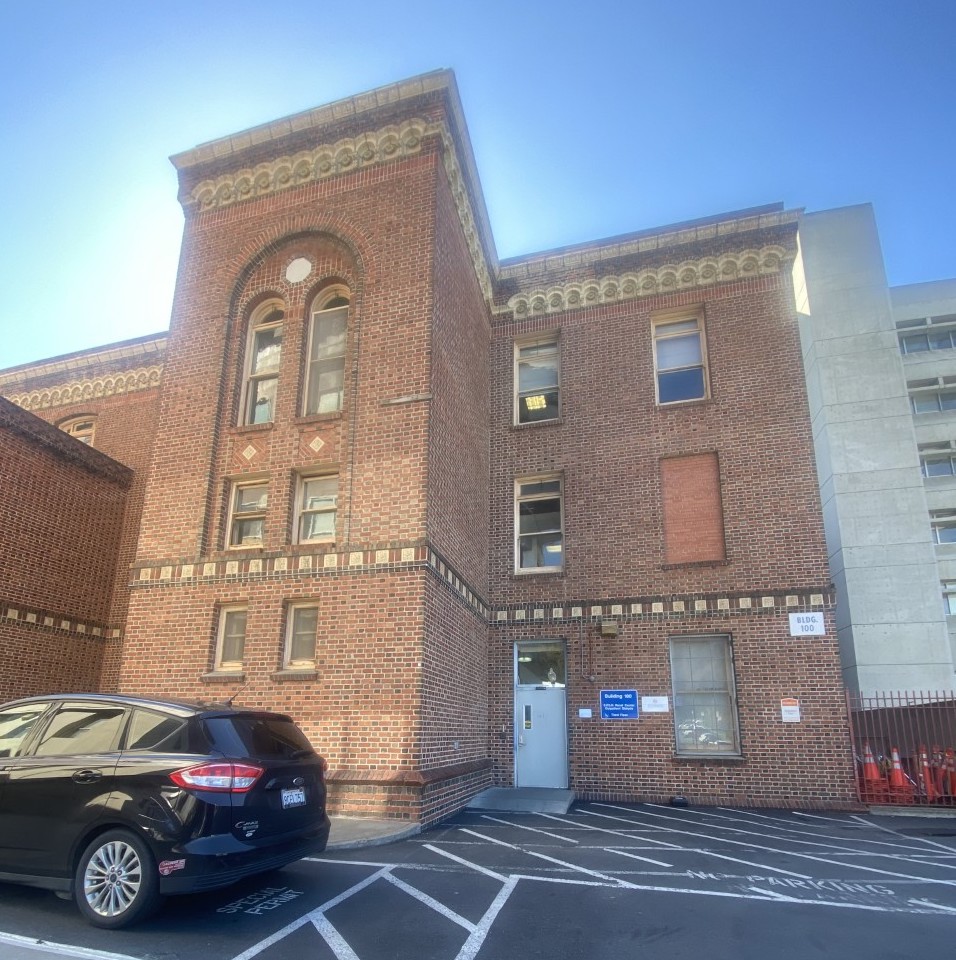 Public Transportation Directions
The ZSFG campus is accessible by MUNI bus routes 9/9R, 33, 48, and 90.
The closest BART stop is the 24th Street Mission Station.
From the 48 MUNI Bus Stop and UCSF Shuttle (23rd St and Utah St):
Walk straight through the ZSFG Main Entrance driveway (image 1), past Building 5, Building 25, and the Emergency Bay until you reach the Avon Comprehensive Breast Care Center, circled in red in image 2.
Turn right onto 22nd St and walk uphill until you reach the intersection of 22nd St and San Bruno Ave.
Turn right into the parking lot of Carr Auditorium (image 3). You will see signage for San Francisco General Hospital Division of Experimenal Medicine; Pathology Building and Facilities.
Walk through to the end of the parking lot to Building 100 entrance (image 4).
After entering the building, take the elevator to the 3rd floor. 
CIL will be directly on your right. Press the doorbell for service.
From the 9/9R, 33, and 90 MUNI Bus Stop:
Walk along Potrero Ave until you reach 22nd St.
Follow steps 2-6 listed above.